Get information about the price of VeChain so you can make better buying or selling decisions
VeChain price:
---
How the value of VeChain evolves
VeChain falls into the Blockchain-as-a-Service (BaaS) category, because it seeks to leverage the technology's capabilities to solve different challenges. It was launched in 2016, making it one of the oldest dedicated blockchain-enabled supply chain platforms on the market. In addition, VeChain (VET) operates with proof-of-stake, so relatively low computing power is required to make the network secure, and maintain user consensus. You can quote, buy and track the price of VET on our Cryptomkt platform.
What is VeChain?
The VeChain blockchain and its cryptocurrency VET are focused on improving supply chain traceability and simplifying the management process. VeChain has two internal tokens: VeChain (VET) and VeThor (VTHO). The dual token system is designed to avoid price fluctuations and network congestion. The VTHO is generated based on the VETs held by users, while the VET itself has a maximum fixed supply of 86,712,634,466 tokens.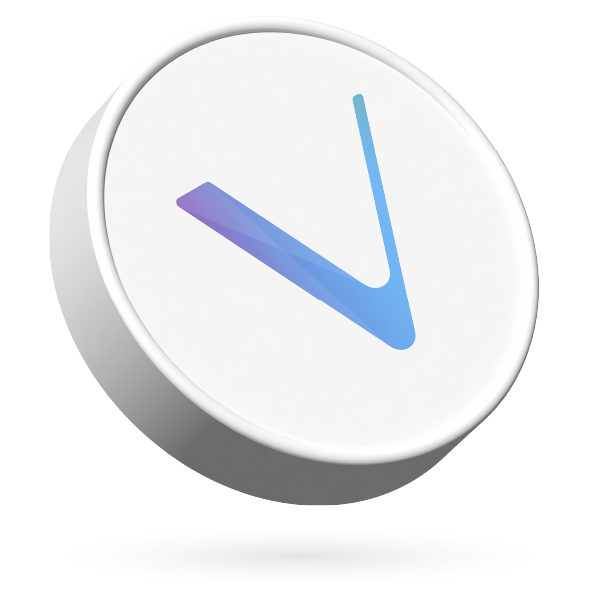 3 reasons to choose VeChain
1
Born as a Verifier
In the beginning, VeChain was created to verify whether a physical product was real or fake, thus solving the problem of fraud and counterfeiting, but today, thanks to the unique identifier that each product has, VeChain allows exhaustive information tracking, a very useful factor for companies that want to optimize processes and provide greater transparency to their customers.
2
Security
VeChain focuses on supply chain security and product authenticity through the use of advanced technologies such as radio frequency identification (RFID) technology and QR codes. These allow users to track and verify the authenticity and quality of products, which helps prevent counterfeiting and fraud.
3
Sustainability
VeChain is concerned with sustainability and social responsibility, and works to promote sustainable supply chain practices and generate environmental social value. The platform uses green technologies and seeks to promote transparency and accountability at all stages of the supply chain.