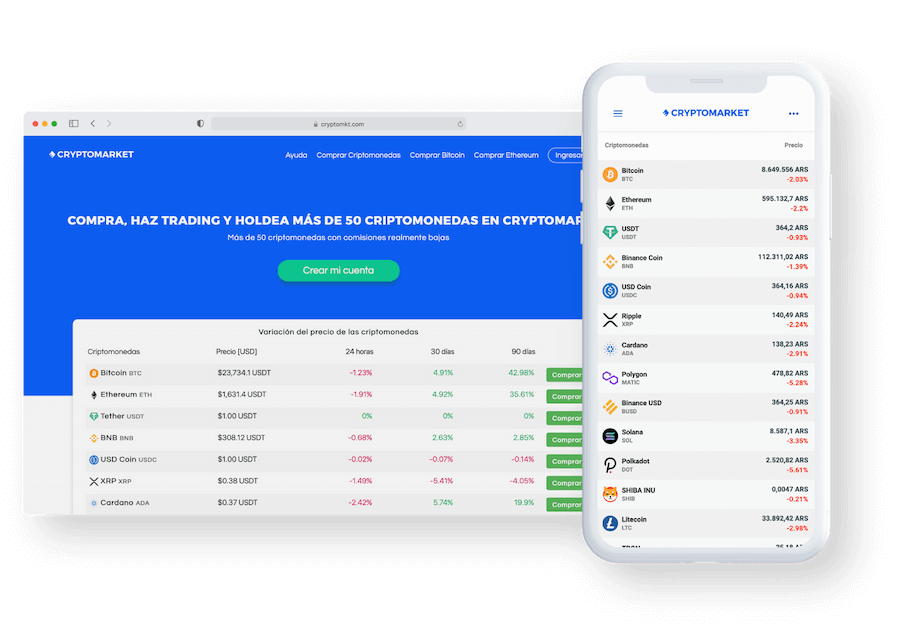 How to buy Ethereum in 3 easy steps

1. Validate your account
To provide greater security, the first step is to validate your data.

2. Deposit
Make a transfer from your bank account or with one of the many options we have to offer in your local currency.

3. Buy your cryptocurrencies
You are ready to buy your cryptocurrencies, then you can buy or sell them if you wish.
Why buy Ethereum?
Ethereum is a second generation cryptocurrency, born to extend the functionalities of Bitcoin, the main cryptocurrency at the time. By buying Ethereum you are being part of a unique revolution in the history of humanity. Ethereum incorporates the functionality of Smart Contracts, a new way of establishing agreements between parties without the need for trusted intermediaries to fulfill it, being one of the largest technological and financial revolutions since the birth of Internet. The mass adoption of Ethereum worldwide could mean a considerable increase in its price in the medium term. Ethereum is very young and its market is still very volatile, which can create great opportunities for investors who bet on Ethereum. Don't stay out, diversify your investments and join the revolution.