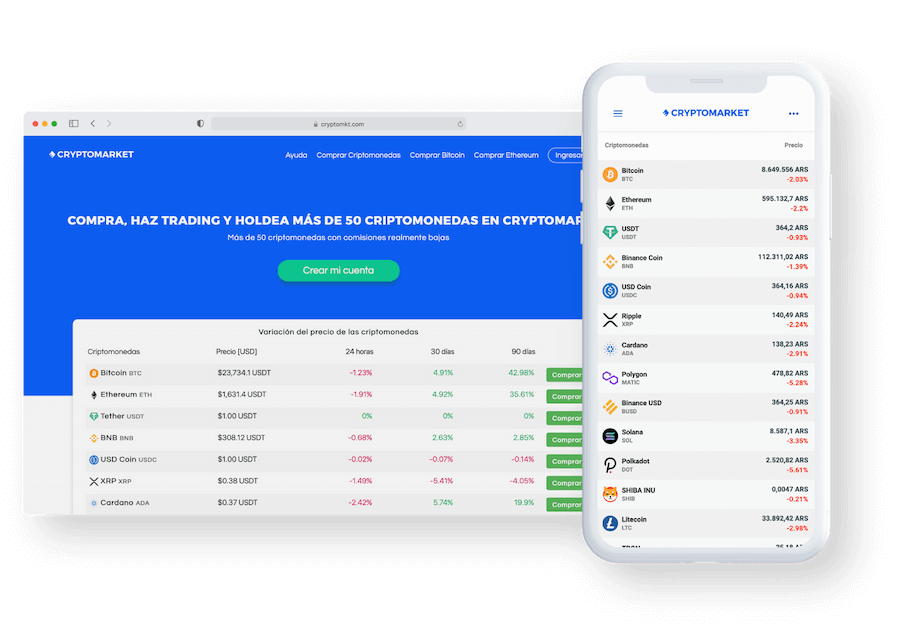 How to buy Solana in 3 easy steps

1. Validate your account
To provide greater security, the first step is to validate your data.

2. Deposit
Make a transfer from your bank account or with one of the many options we have to offer in your local currency.

3. Buy your cryptocurrencies
You are ready to buy your cryptocurrencies, then you can buy or sell them if you wish.
Why buy Solana?
Solana is recognized in the cryptocurrency world for the incredibly short processing times offered by its blockchain. It is also characterized by an environmentally friendly approach: a Solana transaction consumes 18 times less energy than an LED light bulb. In 2021 the Solana Foundation announced that its blockchain achieved carbon neutrality, meaning that its carbon dioxide balance is zero. An important focus for Solana is to make decentralized finance accessible on a larger scale.