Get information about the price of Polygon so you can make better buying or selling decisions
Polygon price:
---
How the value of Polygon evolves
MATIC's current ranking on the CoinMarketCap index is #9, with a market cap of $9,257,514,719 USD. Today you can find MATIC available for buying and selling on the CryptoMarket website with an updated price quote. You can also check the charts with statistics that will show you its behavior in the last weeks.
What is Polygon?
MATIC is the token for Polygon, a protocol for connecting Ethereum-compatible blockchain networks. Polygon combines the best of Ethereum and independent blockchains to create a scalable multi-chain system of enormous value. It uses the Proof of Stake (PoS) consensus protocol, which enables high block generation speed and faster transaction speeds.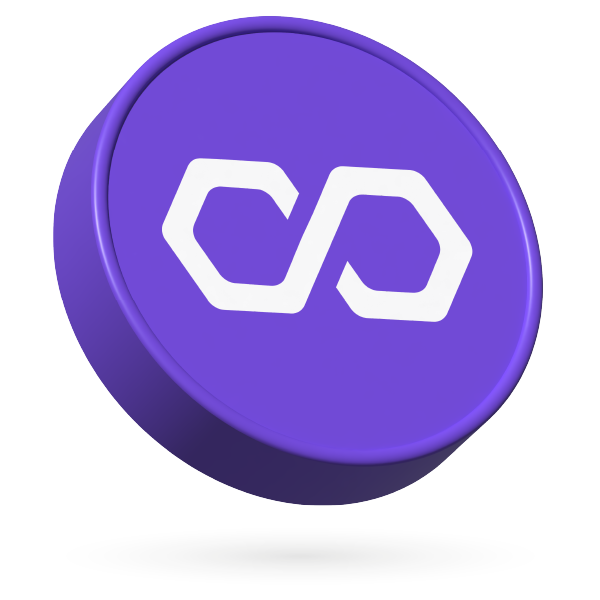 3 reasons to choose Polygon
1
Compatibility
Polygon is compatible with the Ethereum network and seeks to solve the problems associated with blockchains, such as high GAS fees and slowness, all without sacrificing security.
2
Deflationary
MATIC tokens are released monthly and currently has a circulating supply of 4,877,830,774 tokens, with a maximum supply of 10,000,000,000.
3
Highly used
Polygon PoS has over 7,000 projects in its network, ranging from liquidity protocols such as Aave, to the famous Atari, which seeks to provide NFT and tokenized products.