Get information about the price of USD Coin so you can make better buying or selling decisions
USD Coin price:
---
How the value of USD Coin evolves
USDT's current ranking in the CoinMarketCap index is #5, with a market cap of $30,479,568,638 USD. Today, you can find USDC available for buying and selling on the CryptoMarket website with an updated quote, and you can also check the charts with statistics that will show you its performance in recent weeks.
What is USD Coin?
USD Coin is a stablecoin (stable cryptocurrency) whose price is anchored at 1:1 parity with the US dollar, thus avoiding volatilities in its value. It is backed by cash dollar reserves held in a bank account. The price of USDC depends on fiat (traditional) money and its exchange rate. It was launched on the market in September 2018 and developed by the Center Consortium, consisting of Coinbase and Circle Internet Financial.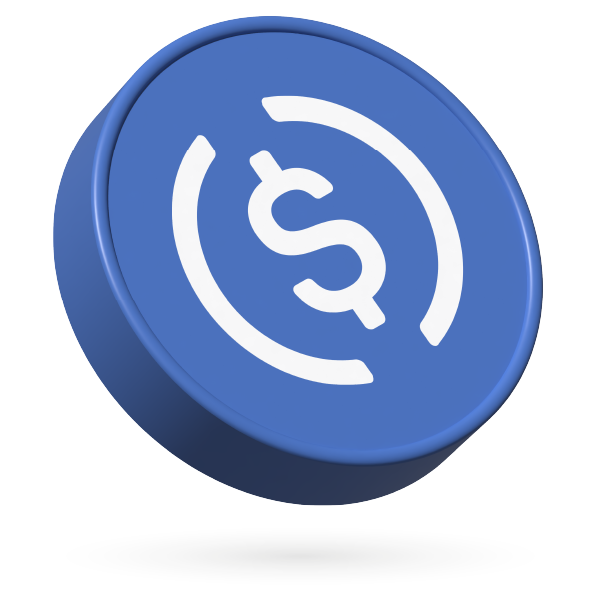 3 reasons to choose USD Coin
1
Stability
The price of USDC depends on fiat money, in this case, the US dollar, and its exchange rate.
2
Compatible with Ethereum
USDC is an Ethereum token, so it can be stored in a wallet compatible with this digital currency.
3
100% Backed
The Centre consortium, who is behind this asset, ensures that USDC is issued by regulated financial institutions.