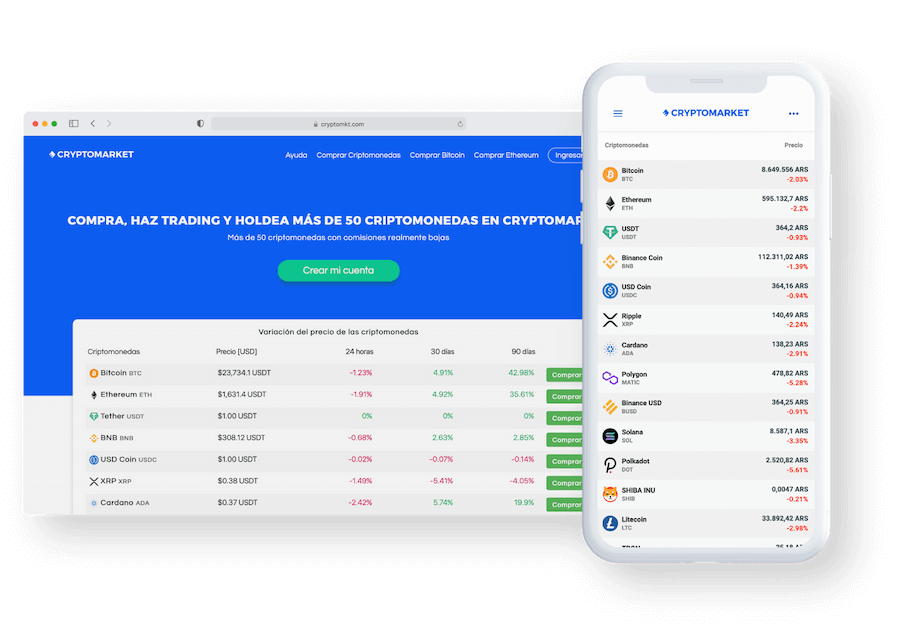 How to buy Ripple in 3 easy steps

1. Validate your account
To provide greater security, the first step is to validate your data.

2. Deposit
Make a transfer from your bank account or with one of the many options we have to offer in your local currency.

3. Buy your cryptocurrencies
You are ready to buy your cryptocurrencies, then you can buy or sell them if you wish.
Why buy Ripple?
XRP is ideal for international payments because it is fast, inexpensive, sustainable and more scalable than other digital assets. Ripple's network has been certified by the AICPA (American Institute of Certified Public Accountants), which ensures that the organization's services meet high standards of data and process security. In addition, RippleNet, the XRP network, is used by hundreds of companies around the world; among its clients are Bank of America, American Express and Santander, an institution that developed its One Pay FX system on the Ripple network.