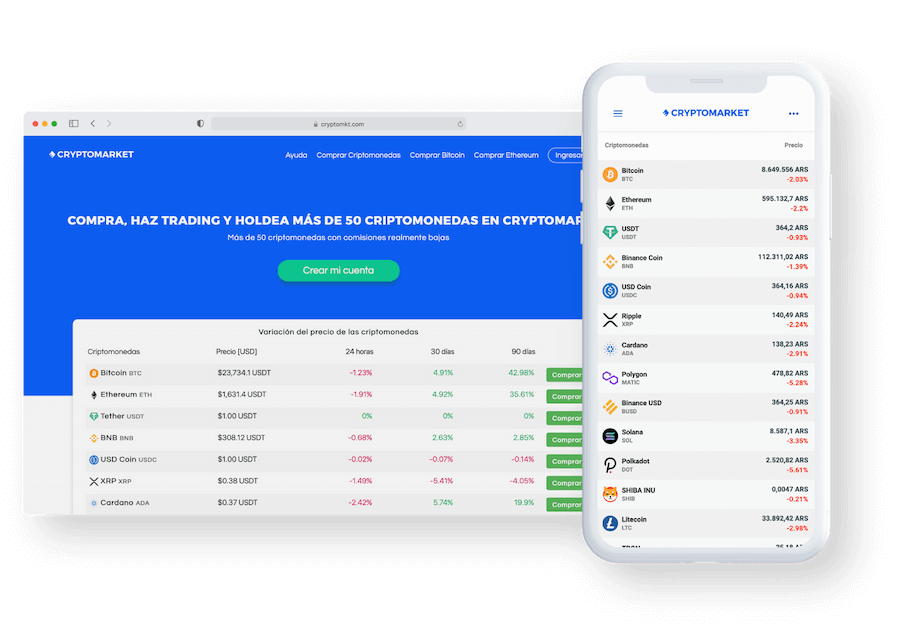 How to buy Litecoin in 3 easy steps

1. Validate your account
To provide greater security, the first step is to validate your data.

2. Deposit
Make a transfer from your bank account or with one of the many options we have to offer in your local currency.

3. Buy your cryptocurrencies
You are ready to buy your cryptocurrencies, then you can buy or sell them if you wish.
Why buy Litecoin?
After Bitcoin, Litecoin is the second most popular pure cryptocurrency on the market. This success can largely be attributed to its simplicity and the benefits its services offer to the public. Thanks to its global decentralized payment network, Litecoin's acceptance as a means of payment has grown. It has a blockchain network with the world's largest code, which gives it security attributes and greater transaction capacity.