Get information about the price of Theter so you can make better buying or selling decisions
Theter price:
---
How the value of Theter evolves
USDT's current ranking in the CoinMarketCap index is #3, with a market capitalization of $81,112,024,932 USD. You can find USDT available for buying and selling on the CryptoMarket website with an up-to-date market quote. You can also check the charts with statistics that will show you its stable behavior in recent weeks.
What is Theter?
Tether (USDT), is the first stable cryptocurrency in the world and also the most widely used cryptocurrency as of today. The price of USDT is fixed at 1:1 parity with the US dollar (hence its stability); and its token is backed in dollar reserves. Simply put: If you own a stablecoin like USDT, quantitatively it is the same as saying you own a dollar. Among USDT's main advantages are its ease of buying and selling; digitization, which avoids the risks of storing physical money in homes and offices; and also the aforementioned stability of its value, which decreases the volatility rates associated with other cryptocurrencies.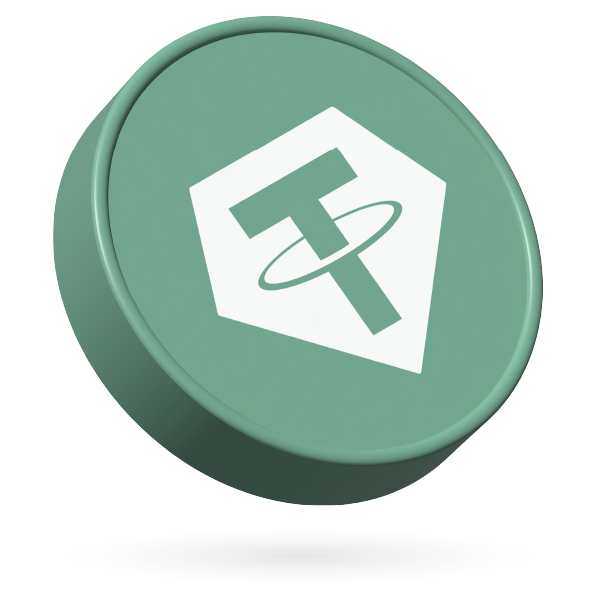 3 reasons to choose Theter
1
Stablecoin
USDT promises to retain a 1:1 value with the US dollar at all times, avoiding the volatility of other cryptocurrencies.
2
100% Backed
All USDT tokens are backed by the U.S. dollar in Tether's reserves.
3
Transparency
Tether publishes daily reports of its assets and reserves.