Get information about the price of Filecoin so you can make better buying or selling decisions
Filecoin price:
---
How the value of Filecoin evolves
Filecoin proposes a system where people can guard their data, and also make the web more accessible worldwide. Unlike centralized cloud storage companies like Amazon Web Services or Cloudflare, Filecoin leverages its decentralized nature to protect the integrity of data location, which makes information easy to retrieve. You can quote, buy and track the price of FIL on our Cryptomkt platform.
What is Filecoin?
Filecoin is a blockchain network released in 2020 to create a large network of decentralized data storage nodes. It works on the basis of smart contracts and its native token is known as FIL. Filecoin's economic model is described as a 'data marketplace' where users can lend storage space to other users who want to rent it.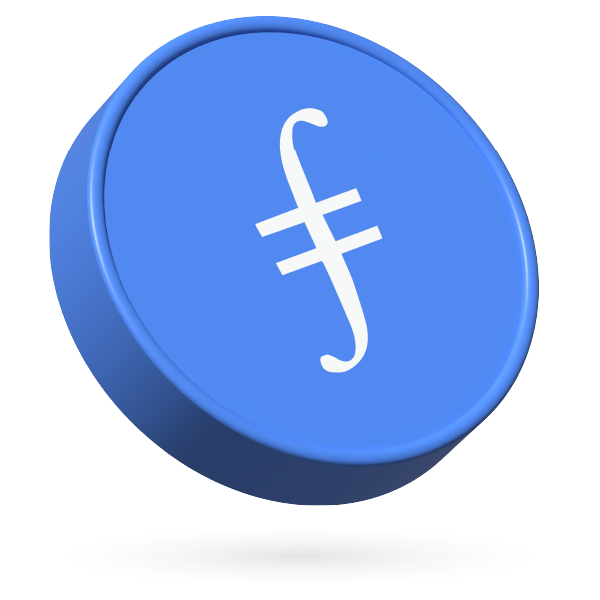 3 reasons to choose Filecoin
1
Incentive to participate
Since participating in the Filecoin network by mining and storing is directly related to earning more rewards from the block, those who participate are incentivized to do the right thing and store as much data as possible.
2
Decentralized storage
Filecoin uses a decentralized storage network to store and retrieve data. Users can rent storage space on the network and pay for it using Filecoin's FIL cryptocurrency. This allows data to be stored securely and decentralized on the network, which increases resistance to censorship and manipulation.
3
Interoperability
Filecoin is designed to be compatible with other networks and storage systems. This allows users to seamlessly and transparently store and retrieve data across different systems and applications. Interoperability also encourages the adoption of Filecoin technology across different industries and increases its value as a decentralized storage platform.