Terra Luna Classic price today.
Get information about the price of Terra Luna Classic so you can make better buying or selling decisions
Terra Luna Classic price:
---
How the value of Terra Luna Classic evolves
LUNC's current ranking in the CoinMarketCap index is #82, with a market cap of $494,815,304 USD. You can find LUNC available for buying and selling on the CryptoMarket website with a current quote of its value. You can also check the charts with statistics that will show you its stable behavior in recent weeks.
What is Terra Luna Classic?
Terra Classic is a blockchain protocol that uses stablecoins linked to fiat currencies to keep their price stable. Due to its collapse in 2022 and the loss of 1:1 peg to the dollar, a part of the community decided to focus on reviving the project and as a result, today there are two blockchains operating in parallel: the original Terra network with the token renamed as Luna Classic (LUNC) and UST, and a new blockchain launched with a native token called Luna (LUNA).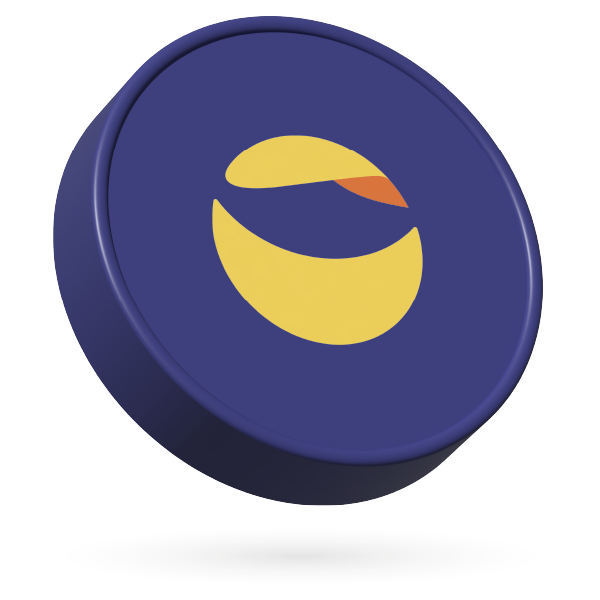 3 reasons to choose Terra Luna Classic
1
Differentiation
Terra seeks to differentiate itself through the use of stablecoins linked to fiat currencies, claiming to combine the best of both worlds. . Terra seeks to differentiate itself through the use of cryptocurrencies.
2
Stable team
Although the future of blockchain is uncertain, its current challenge is to retain the development teams and protocols that were building the old Terra to create new applications.
3
Support
Terra is supported by the Terra Alliance, a group of companies and platforms advocating for wider adoption of Terra.