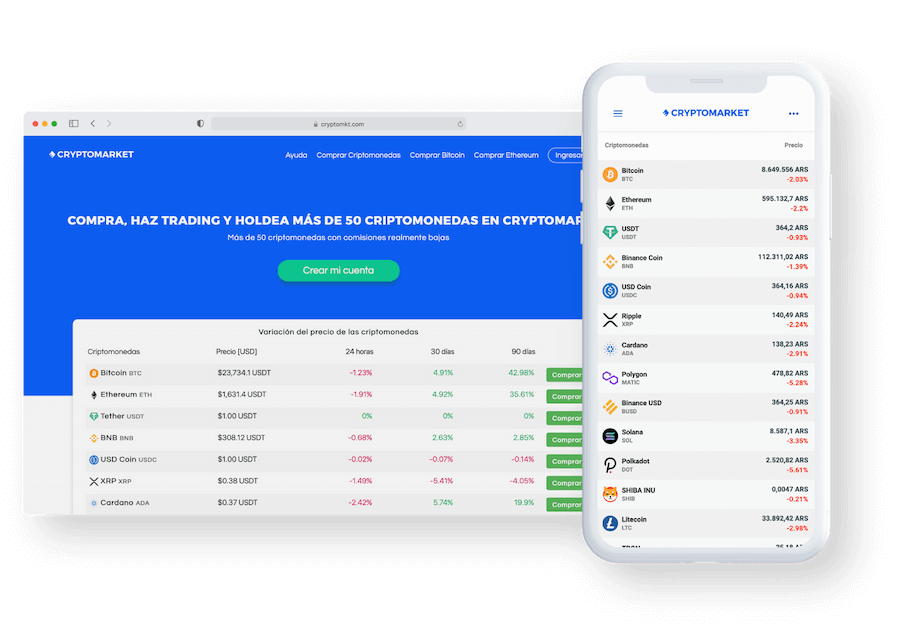 How to buy Bitcoin in 3 easy steps

1. Validate your account
To provide greater security, the first step is to validate your data.

2. Deposit
Make a transfer from your bank account or with one of the many options we have to offer in your local currency.

3. Buy your cryptocurrencies
You are ready to buy your cryptocurrencies, then you can buy or sell them if you wish.
Why buy Bitcoin?
By buying Bitcoin you are being part of a unique revolution in the history of humanity. Bitcoin is the greatest technological and financial revolution since the birth of the Internet. The massive adoption of Bitcoin worldwide could mean a considerable increase in its price in the medium term. Bitcoin is very young and its market is still very volatile, which can create great opportunities for investors who bet on Bitcoin. Own your money, free yourself from the control of governments and central banks that devalue your currency, the opportunity is now.