Get information about the price of Cosmos so you can make better buying or selling decisions
Cosmos price:
---
How the value of Cosmos evolves
Cosmos describes itself as "Blockchain 3.0" because it aims to ensure that its infrastructure is easy to use. In the long term, it is expected that complex applications will be easy to develop on this network. Scalability is another of its attributes, as it processes more transactions per second than older blockchains such as Bitcoin and Ethereum. You can quote, buy and track the price of ATOM on our Cryptomkt platform.
What is Cosmos?
The Cosmos project and its ATOM token are part of an infrastructure capable of linking several independent blockchains and facilitating their interoperability, so that blockchains can communicate with each other using a standard that guarantees fast and effective transactions. ATOM tokens are obtained through a hybrid proof-of-stake algorithm that helps keep the Cosmos Hub secure. ATOM has a total supply of 260,906,513 units, which are not mined, but obtained through staking.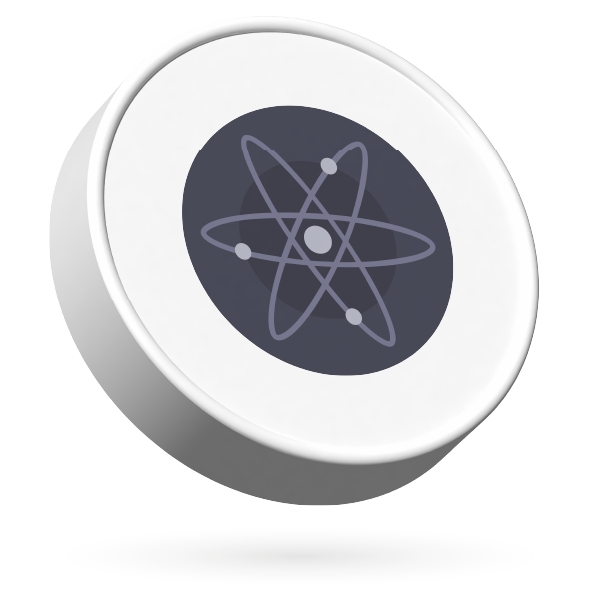 3 reasons to choose Cosmos
1
Interoperability
Cosmos is a blockchain platform that focuses on interoperability, which means that it seeks to connect different blockchains and allow them to interact with each other, adding value to the entire network. This is achieved through the use of a communication protocol called Tendermint Core, which facilitates communication between blockchains.
2
Decentralized governance
The Cosmos network is governed by a decentralized governance system in which token holders have a voice and vote in network decision-making. This allows for greater transparency and participation in the management of the network by community members.
3
Promising
The adoption and use of the Cosmos platform by projects and developers could influence the price and price of ATOM in the long term. If the platform is widely used and adopted by a significant number of projects, this could increase the demand for ATOM and potentially influence its price.